special section
topical
featured
 ADA — The moment comic book fans all across the world have been waiting months has finally arrived.
Editor's Note: This is a column by Ada News Sports Editor Jeff Cali from Feb. 24, 2013.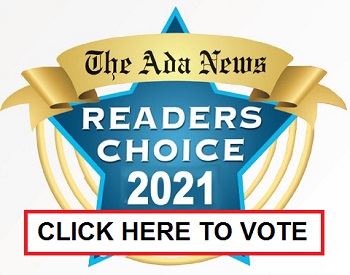 Services for Lindsey Duncan, 42, will be 11 a.m. Saturday, Dec. 18, 2021, at High Hill Baptist Church, Rev. Randy Golden will officiate. Ms. Duncan passed away Tuesday, Nov. 23, 2021, in Madison, WI.
Billy G. McGuire, 76, of Tulsa, Oklahoma passed away Thursday, Nov 25th, 2021 in Tulsa. Graveside services will be held at 11 A.M., Wednesday, Dec. 1st, 2021 at Memorial Park Cemetery in Ada, Oklahoma. A family visitation will be held Tuesday, Nov. 30th, 2021 from 5:00 PM until 7 P.M. at Est…