East Central students challenged to modernize Shakespeare
Galen Hawes | East Central University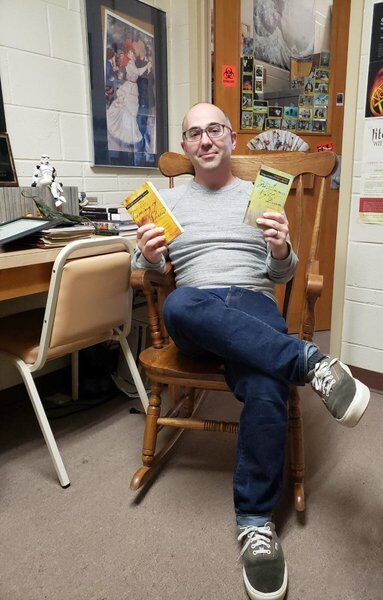 As featured on
Some 400 years after his death, William Shakespeare is still keeping college students awake at night.
ALLEN [ndash] Services for Ronald Harrison Walker, 53, of Allen, are pending at is time. Mr. Walker passed away Friday, February 26, 2021 at an Ada hospital.
NORTH LITTLE Rock [ndash] Graveside services for Allan Hamilton, 56, of North Little Rock, formerly of Ada are 10 a.m. Tuesday, March 9, 2021 at Rosedale Cemetery in Ada. Mr. Hamilton passed away March 1, 2021.
ADA [ndash] Graveside services for Dr. Ray Quiett, 86, of Ada, are 2 p.m. Thursday, March 4, 2021, at Memorial Park Cemetery. Dr. Quiett passed away Thursday, Feb. 4, 2021, at his home with his family by his side. He was born Nov. 8, 1934, in Levelland, TX to Norris and Veomia Lobstein Quiet…
ADA [ndash] Private family graveside services will be held for Bobbie Wayne Stroud, 88, of Ada. A visitation will be from 4 - 6 p.m. Friday at Criswell Funeral Home. Mr. Stroud passed away Saturday, Feb. 27, 2021, at an Oklahoma City hospital. He was born April 10, 1932 in Ada, OK to Frank E…