What's the OCC's regulatory role?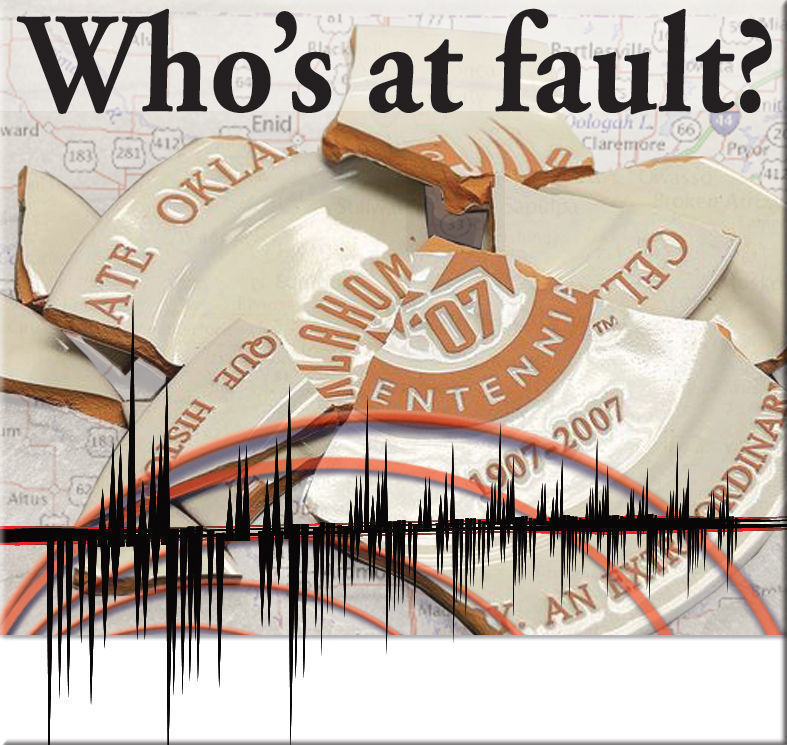 The Oklahoma Corporation Commission's role is to regulate various industries, from trucks, to cotton gins to oil and gas wells.
"The item that is most of interest, when it comes to earthquakes in Oklahoma, are class two injection wells — most notably disposal wells, that's kind of a subset of the class two injection wells," OCC spokesman Matt Skinner said. "And they are part of what's called the Underground Injection Control program. The UIC program is initially an (Environmental Protection Agency) program, and certain states are granted primacy to run them, if they meet EPA standards, and we're one of those states. So, we run our own program, but it's under the ultimate oversight of the EPA. They audit us, we always work closely with them, but — now with the earthquakes — we're working especially closely with them. So, it's a federal program that was started under the Safe Drinking Water Act. All of its rules and everything else were always written to protect water, to protect fresh water supplies. Obviously, now we're worried about earthquakes."
SCROLL TO BOTTOM of story for interactive map of Oklahoma's injection wells and earthquakes.
Click HERE to view Who's at Fault? story Collection
OCC regulation is an "ever-evolving" process, he said.
"There (are) many things that we do now, for instance, like the seismicity review, which we didn't do," Skinner said. "A little over a year ago, we didn't do seismicity review. We couldn't anyway, we didn't have the data we needed for it, in terms of faulting. Things like trend analysis — which led to the volume cutback model that we put in place in Logan County — that's new.
"A year ago, we passed rules directly related to operation of the disposal wells in terms of greatly increasing, on the big wells, the mechanical integrity tests."
Reporting requirements also were established, he said.
---
Having trouble loading the map? Try this link.