Many of us occasionally dream about a more satisfying life as we become worn down by the daily grind of work.  There must be a more fulfilling, if less lucrative, livelihood to be found.
If you happen to be going through one of these funks, enjoy working with your hands and love to be on the water, you might be interested in a visit to the Great Lakes Boat Building School.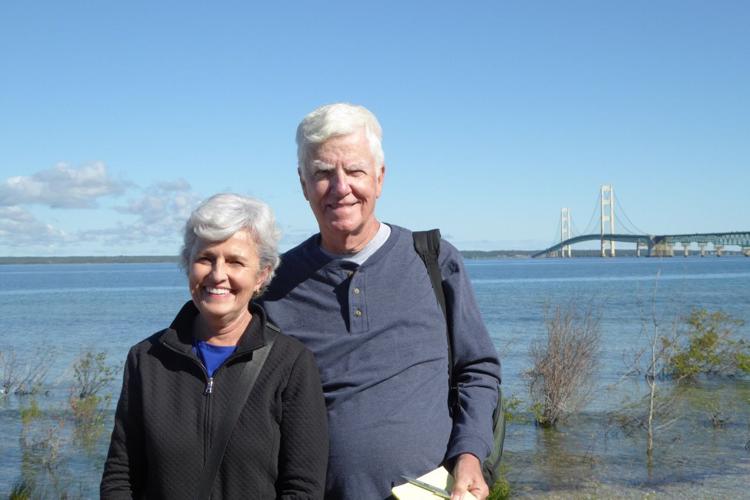 We discovered the school during a fall trip to Michigan's Upper Peninsula, when we visited the small village of Cedarville, a summer resort on Lake Huron.
If you have an interest in learning how to construct wooden boats - perhaps a vessel of your own - this is the place.  The school offers both one- to two-year educational programs covering the basics of building wooden boats.  It also schedules summer workshops for assembling a personal vessel from a kit.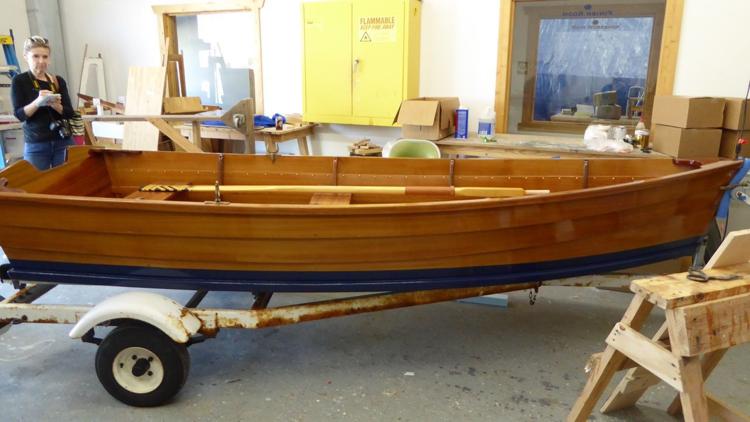 Local residents established the Great Lakes Boat Building School in 2005 as a 501(c)(3) non-profit institution.  Business activity in the Upper Peninsula, or "UP," is seasonal and the school offered an opportunity to diversify the area's economy.  It also helped to preserve the dying craft of wooden boat building. 
Graduates qualify to become apprentices for custom boat builders or start their own business repairing wooden boats. Some attend the school for the joy of learning the craft with no intention to become certified.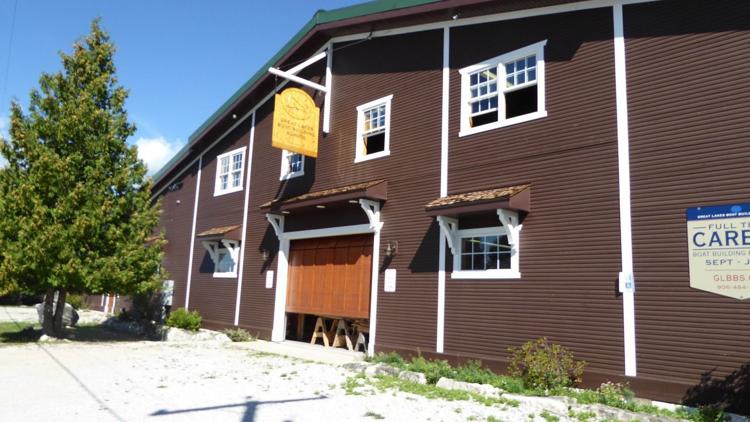 Male and female students of varying ages have passed through the school's program since the initial class of 2007.  Some students enter directly from high school while others are retirees.  
 The Great Lakes Boat Building School offers two nine-month programs that include lectures and hands-on experience.  During the first nine months, students utilize hand tools to learn woodworking skills building a step-stool.  They then move to more difficult tasks, with the final project being construction of a small wooden boat.
The second nine-month program begins with construction of a second small boat, before advancing to other types of wooden craft including sail and power boats.  This session also addresses interior woodwork including furniture required for the boat.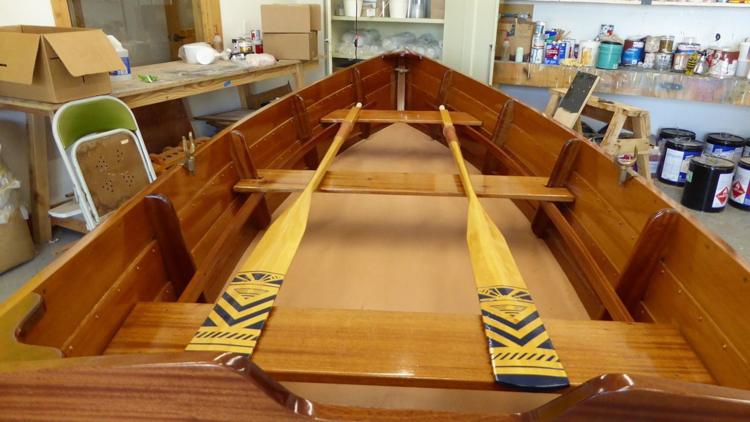 If a nine-month program is too lengthy, but you want to build your own craft, the school offers summer workshops and artisan classes from mid-June through mid-September. 
Most summer workshops are six days in length during which students build their own boat from a kit. Boats are assembled at the school with finishing work completed at the student's home. Artisan classes, such as paddle making and metal casting, generally last two or three days.
After returning home, we met a fellow who had purchased and completed one of the kits to build a dory, a small, lightweight boat with high sides.  He told us that he felt the sanding consumed 90 percent of his overall effort.  Still, the smile on his face was evidence he considered the project worthwhile.  His dory was quite beautiful. 
If you enjoy working with your hands and have a love for the water, building a boat might be just the ticket for a week of summer vacation. The cost of the summer workshops depends upon the particular kit chosen, plus $800 tuition.  Two individuals working on the same project allows half-price tuition for the second person.
Kits used in the workshops originate at Chesapeake Light Craft, and range from paddleboards ($900) and kayaks ($900-$1,150) to a 17-foot Northeaster Dory that holds up to 800 pounds ($1,499).
Brianna Freel, who helps organize the school's summer sessions, said a maximum of six craft are scheduled for construction in each workshop.  She said the mix of participants is never the same.  "I'm always amazed at the diversity," Freel said. "A group might include a husband and wife working together, a grandparent and grandchild, or individuals working on their own." 
She added that the best students are those that really love the water. 
"You are putting yourself through a week of hard, dirty work.  You need to have the drive to get the boat completed," Freel said.      
For additional information, contact the Great Lakes Boat Building School, 485 South Meridian Road, Cedarville, MI 49719; phone 906-484-1081; visit their website at www.glbbs.org.
David and Kay Scott are authors of "Complete Guide to the National Park Lodges" (Globe Pequot). Visit them at www.valdosta.edu/~dlscott/Scott