If you're younger than age 35 and reside outside the Southwest, it's unlikely you've heard of Biosphere 2.
The 3.14-acre complex that was a major news story in the late 1980s and early 1990s has since pretty much faded from public view outside the Southwest.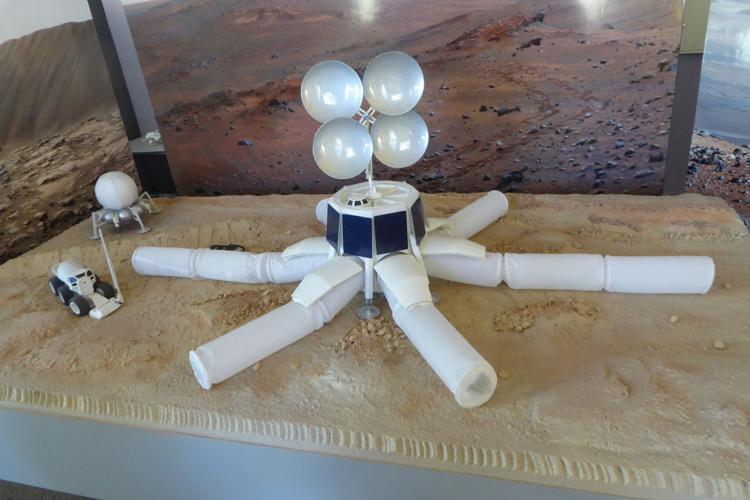 Constructed in the late 1980s by Space Biosphere Ventures, Biosphere 2 was designed as a closed ecosystem that would serve as a model for future habitats in space. The complex has since been repurposed but remains an interesting place to visit.
We recalled reading about Biosphere 2 in years past but didn't remember much (not an unusual occurrence) other than a group of people had lived in isolation for an extended period.
We had no recollection of the success or failure of the operation, or what had happened to the complex in the intervening years.
We decided to get some answers by visiting Biosphere 2 during a December trip to the Southwest.
The complex is located about 30 minutes north of Tucson, Ariz., in the foothills of the Santa Catalina Mountains.
The unusual, mostly glass structure becomes visible at the top of the last hill before reaching the entrance road. It has the appearance of a creatively designed greenhouse that would fit perfectly in Disney World, or, perhaps, on Mars.
Visitors can explore the outside of the building without charge but inside access requires paid admission and a guide.
Our guided tour moved through five representative biomes that comprise Biosphere 2: a rainforest, ocean, mangrove wetlands, savannah grassland and a fog desert. We also visited below ground level where the complicated infrastructure is located.​
In its original state, Biosphere 2 housed an agricultural area (now utilized for experiments) and space for human habitation (now used for offices). The designers attempted to recreate an enclosed Earth-like environment on a very small scale. With Earth's biosphere being Biosphere 1, their creation was named Biosphere 2.
The original mission was to determine if the systems of Biosphere 2 would be capable of creating an environment to sustain eight people (four females and four males) inside the sealed unit for an extended period.
During their tenure inside occupants performed numerous scientific experiments and were required to grow and process their own food.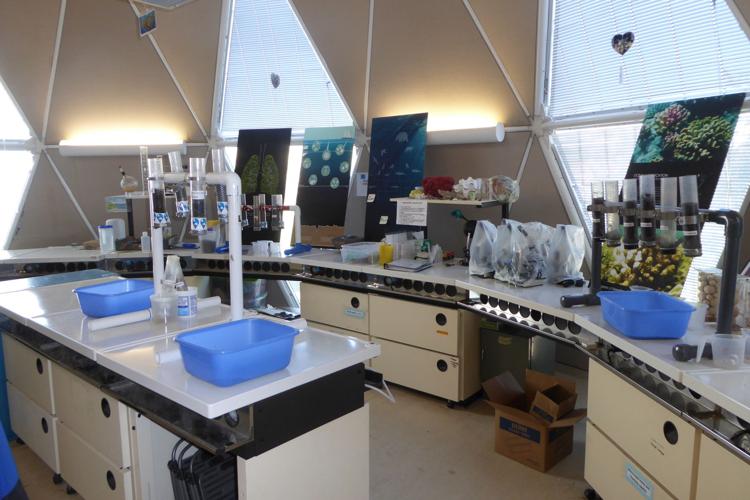 One participant, Jane Poynter, commented, "To make a pizza, I had to harvest the wheat to make the dough; milk and feed the goats in order to make the cheese. It took me four months in Biosphere 2 to make a pizza."
The initial mission lasted two years and 20 minutes before terminating Sept. 26, 1993.
The experiment indicated more needed to be learned in order to understand the earth's systems. Officials also discovered the interaction of participants and their respective roles in decision-making should be a more important consideration.
A second mission commenced in 1994 but was shuttered after six months amid questions and disagreements over financial management of the program.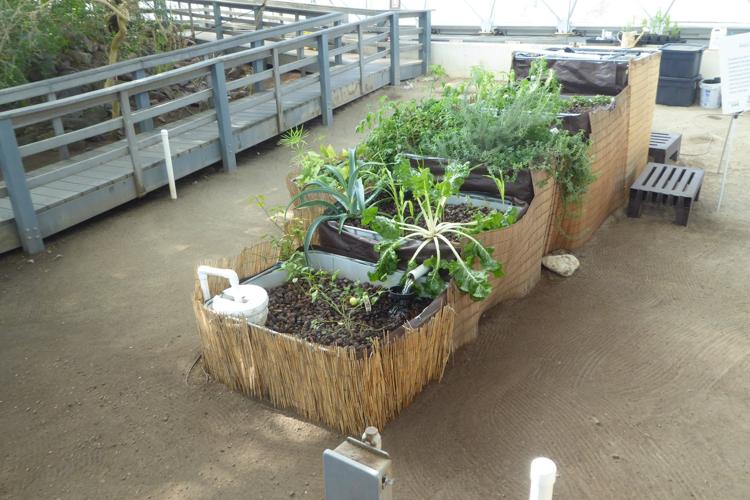 In the ensuing years, ownership changed and the functioning of Biosphere 2 evolved.
In 2007, the University of Arizona became manager and, later, owner of the complex. The university repurposed Biosphere 2 into a state-of-the-art earth science laboratory.
During the tour, we learned that on-going research primarily focuses on "the fate of water."
In one major experiment, scientists are monitoring how water travels through soil. In the rainforest biome, scientists are able to control the amount of rainfall in order to evaluate the effect of too little or too much water.
Future experiments in the 700,000-gallon ocean biome will test the effect on coral reefs of increased levels of carbon dioxide in sea water.
Biosphere 2 also strives to fulfill a goal of teaching and life-long learning about Earth. Staff members annually provide hands-on science lessons for more than 7,000 K-12 school students.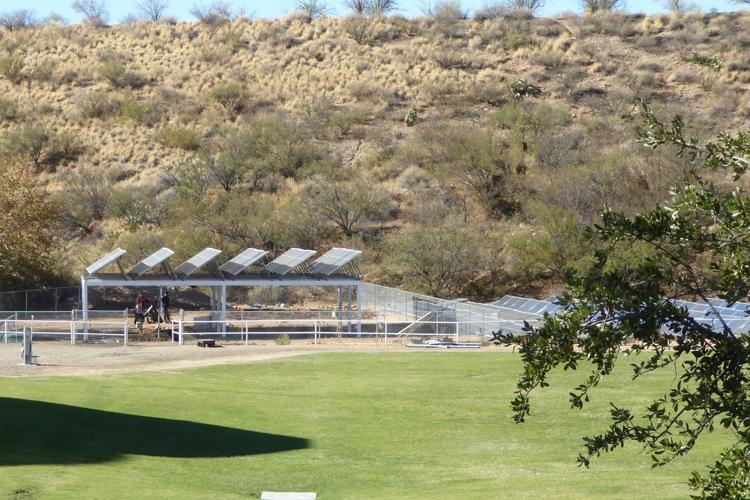 During our tour, we observed research experiments in aquaponics (a cultivation of fish and plants together in a constructed, recirculated ecosystem) and agrivotaics (growing plants under solar panels) identical to experiments currently being conducted at a few area schools. ​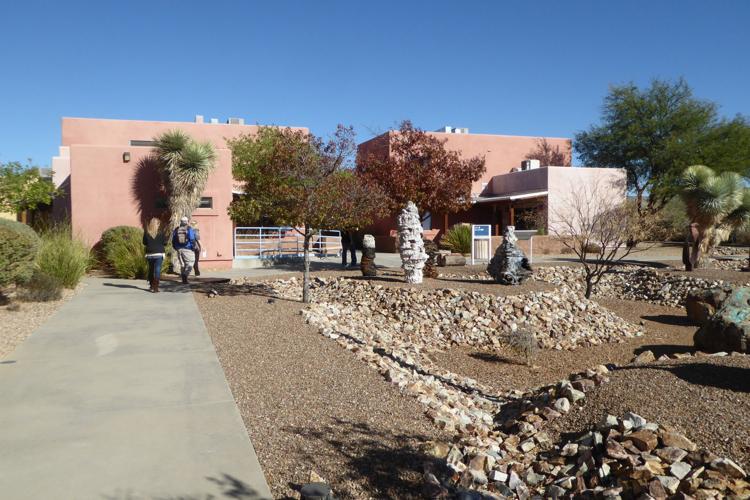 Biosphere 2 welcomed more than 100,000 visitors last year including the two of us. Facilities include a cafe and a conference/retreat center capable of hosting multi-day gatherings.
Accommodations are available for families or groups who rent the conference room.
David and Kay Scott are authors of "Complete Guide to the National Park Lodges" (Globe Pequot). Visit them at mypages.valdosta.edu/dlscott/Scott.html. They live in Valdosta, Ga.