SUNBURY, Pa. — Thirty-two months after Rafael Diroche shot his girlfriend in the head and left her for dead on a rural road in central Pennsylvania, the 31-year-old man insisted he is a changed man and is seeking the forgiveness of his victim.
Diroche was sentenced Monday to 13 to 26 years in state prison by Northumberland County President Judge Charles Saylor. At his sentencing hearing, Diroche read a letter to Salicia Yost and spoke of sleepless nights and an unbearable burden on his conscience.
Yost, who tattooed Diroche's name on her neck 10 months after the shooting, listened while she sat at the first courtroom bench on the side of the Commonwealth.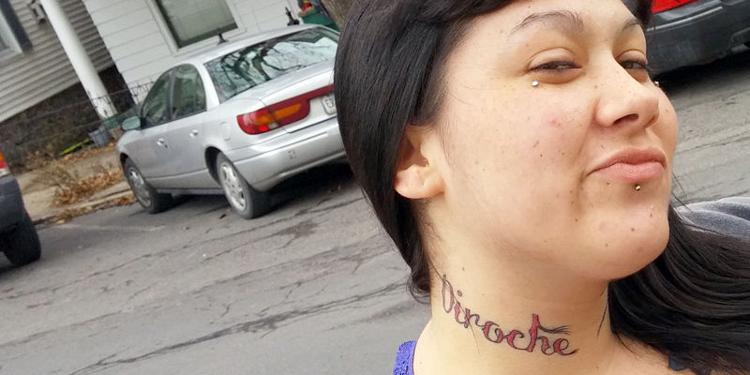 "You still hold a piece of my heart and truly, from the bottom of it, I do apologize," Diroche said as he glanced from the piece of paper to the face of the woman who still has a bullet in her head and was left partially blind by the attack.
However, Diroche did not get an answer from Yost. She declined to make a statement in court and she declined to make a statement to the media. As part of his sentencing, Diroche can have contact with Yost, but only if she initiates contact.
"As you may be aware, we still may have contact as authorized by the courts, but the stipulation states that you have to initiate the contact," Diroche read from the letter. "Truly, I pray that you do. I pray that you harbor the strength and forgiveness to travel this journey with me. Not really to keep me company, although this may help, but more so that you can bear witness to my growth — the evolution of boy to man."
Diroche, currently an inmate at the State Correctional Institute at Coal Township, about 60 miles north of Harrisburg, pleaded guilty on Friday to 20 felony charges, including a lead offense of aggravated assault with a deadly weapon. According to the Sunbury, Pennsylvania Daily Item, he had a felony count of attempted homicide and seven drug-related misdemeanor counts dropped as part of a plea deal negotiated between defense attorney Michael O'Donnell and Northumberland County District Attorney Tony Matulewicz.
Yost was found along a road near Shamokin, Pennsylvania, with a bullet in her head Feb. 8, 2014, after police responded to reports of a one-vehicle accident. Diroche and Esteven Soto, 31, of Bronx, N.Y., were charged in the incident, but Soto pleaded no contest last year to felony drug charges and agreed to cooperate in an attempted homicide investigation involving his co-defendant. Yost spent nearly two months recovering from the gunshot. She spent a portion of that time in a coma, and the bullet remains in her head.
Diroche also attempted to coerce Yost into lying to police investigating the case and tell them she couldn't remember what happened.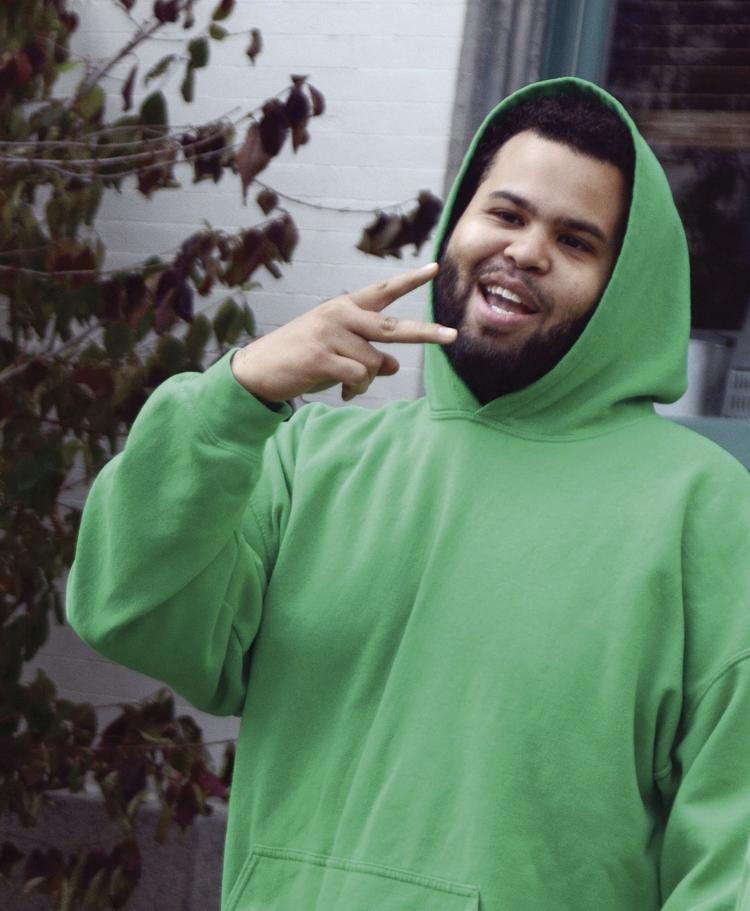 Diroche said that "harboring the supernatural ability to apologize" shows maturity and he often wonders how Yost is doing and whether she thinks of him.
"Whatever happened to us?" he said.
Diroche was originally charged with 21 felonies, including attempted homicide, two counts of aggravated assault, racketeering, intimidating a witness, criminal solicitation of perjury, nine counts of possession, one count of receiving stolen property, six counts of illegally owning a firearm, owning a firearm without a license and criminal use of a communication facility, and seven misdemeanors, including six counts of possession of a controlled substance and possession of drug paraphernalia.
In addition to a state prison sentence, Saylor ordered Diroche to pay court costs and $1,000 worth of fines. He gave Diroche credit for 959 days of time served.
He also must pay $100 in restitution to Yost. Assistant District Attorney Michael Toomey said the restitution request would be amended.
Matulewicz said the plea deal was fair and justice was served.
"Given the evidence in our possession, the fact that the bullet is still in her head and the varying statements, I feel like the aggravated assault with a deadly weapon charge was something we could prove at trial," Matulewicz said. "Mr. Diroche agreed to the deadly weapon charge at the top of the standard range – the longest possible – in exchange for dropping the attempted murder charge."
Diroche did not indicate why he changed his mind about taking the case to trial, Matulewicz said, and O'Donnell declined comment.
Matulewicz also believes that Yost will not accept the apology from Diroche.
"She may have believed him in the beginning, but after the course of the investigation and the evidence she has seen, I believe she now understands that he severely injured her," he said. "She is allowed to contact him, but I don't believe she will have a relationship with him. That is up to her."
Matulewicz said he would not seek to rebuild a relationship with someone who tried to kill him.
"I don't think I would if someone shot me in the head," he said.
Strawser writes for the Sunbury, Pennsylvania Daily Item.